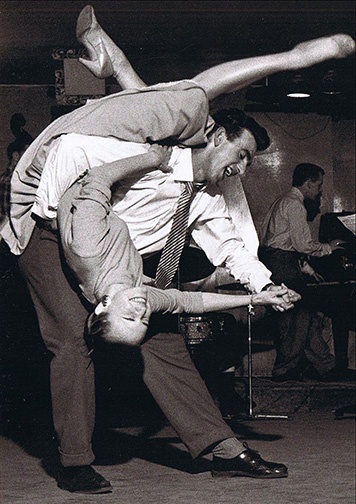 Karaoke
Um, wouldn't it be cool to find a karaoke night that didn't suck? Bingo! Mondays and Wednesdays are brilliant at Holiday! Rock out with hosts Mary Mac on Mondays and "Sanjar the Destroyer" on Wednesdays at 10PM. Hey, let's just say the drinks are strong, the lights are dim and the disco ball does its thing, baby.
DJ's + Divas
Get your "groove on" at the Holiday Club Lounge every Monday through Saturday night at 10pm. Belt out a song On Monday with Mary, Wednesday with Sanjar, tease your brain on Tuesday with Trivia, Swing rock-n-roll on Thursday with Adam Doyle and All-80's video DJ Fridays with Kevin. We've got 90's Dance Party Saturdays with our resident DJ VIK spinning 90's to current dance hits.
JukeBox
The "Eclectic Jukebox" has been a staple at Holiday Club since 1993. "Often imitated, seldom duplicated," you'll find "golden nuggets" from the Rat Pack to Alternative, as well as your favorite "One Hit Wonder." Holiday is home to toe-tapping favorites like Frank Sinatra, Sammy Davis Jr. and The Clash.
Video Games
How are you at shooting a big plastic orange shotgun? Our all-new game Big Buck Hunter is where it's at. Is golf more of your scene? Golden Tee Live is back at Holiday Club in a big way.
TV
Watch all of your favorite Chicago teams on one of our flat screens! Better yet, watch as we present one of our hard-to-find retro videos on a 52" plasma. Yes friends, it's always better to see 50's burlesque, 60's television clips, 70's Black-sploitation and classic cinema on da' big screen!
Pool
Frank, Dino & Sammy got nothing on you, people! Enjoy a new pool table, cue sticks and bring your "A-Game." APA Leagues are held on Thursday nights all year long. Go to www.poolplayers.com for more info.
On the Patio, Daddy-O!
Closed for the season. We'll be serving you curbside this April 1, 2016 … no fooling!
Everyone knows that summertime in Chicago is where it's at, Jack! Enjoy the dog days of summer with a cool cocktail and alfresco dining on our comfortable sidewalk patio. Located just 4 blocks north of the Wrigley Field Bleachers, baseball fans can enjoy post Cubs game fun without all the hassle. (Don't you worry Southside baseball fans, we've got love for your White Sox too!). The landscaped Holiday Club patio is open for business, weather permitting, from 6pm to midnight, April 1st through October 31st.